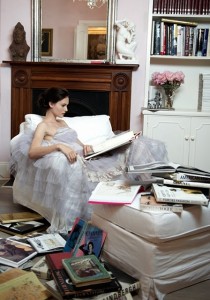 It's easy for all of us to become stuck in a rut from time to time. One advantage you have, especially now, is the ability to change your situations. You can give yourself a lifestyle makeover and change the way things are going in your life. In just a few easy steps you can simplify your life and get back to living your life on your terms.
What are the major signs that you need a lifestyle makeover? Stress, anxiety, and being overwhelmed usually top most people's list for signs that things aren't quite working out the way that they want. If you're frustrated and feeling like your life is going nowhere, you are in need of a lifestyle makeover. Regardless of what your goals are, making your life simpler can be a great way to start fresh. Here are five easy and simple ways to makeover your life.
Start by de-cluttering the environment around you.
Your home or office can be an outward reflection of your inner emotional and mental state. If your house or desk is full of old paperwork, disorganized drawers and stacks of junk, it is likely that your mental and emotional state is cluttered as well. You would be surprised at how comforting it feels to clear out your space. You quickly gain control over your out-of-balance feelings and make way for positive things and energy to enter your life.
Breathe new life into your mind with journaling.
Journaling can be a great way to get a clear understanding on what's bothering you. If you want to make changes journaling can reveal your inward fears, hopes and dreams. By journaling on a regular basis, you can gain better perspective on your vision and map out strategies on how to accomplish your goals. Take out paper and a pen each day and write freely about what's important to you in the moment. You will soon realize journaling can be very revealing and provide you with a great foundation for your lifestyle makeover.
Give yourself time to focus.
How many days do you run around trying to do ten things at once? The human brain was not meant to multitask all of the time. Although it feels great to get a many things done at one time, it should not be your constant state. Practice focusing your attention on one task at a time. You will be surprised how calm you will feel and how much more you will actually accomplish.
Dismiss energy drainers from your life.
Sometimes a lifestyle makeover is the necessary result of allowing things in your life that have drained your energy. If your energy is drained, more than likely you'll feel less like making changes in your life. You'll find your goals moving
farther and farther away. You can simplify your lifestyle makeover by eliminating energy drainers in your life. Television, excessive internet browsing, and even certain people can drain your energy. Take steps to eliminate these drains from your life and see what a difference it can make.
It is inspiring to realize that in choosing our response to circumstance, we powerfully affect our circumstance.  When we change one part of the chemical formula, we change the nature of the results.
Time out for reflection.
As you start to execute your lifestyle makeover, make sure you include time for reflection. You are making big changes in your life and will need time to employ them. I suggest journaling, meditating and spending time with the people you love in order to reflect on your new changes. When you take time out to reflect on and enjoy even the little things, you will be a lot happier with your lifestyle makeover.
If you are a female entrepreneur, coach, author or consultant and would like assistance in enhancing and making over your unique lifestyle brand presence in order to display your authentic personality, attract your ideal clients and position you for success, please email us with "Lifestyle Makeover" in the subject line.
For more information or to schedule a Jump-Start Brand Strategy Session please contact us with "Brand Discovery" in the subject line.