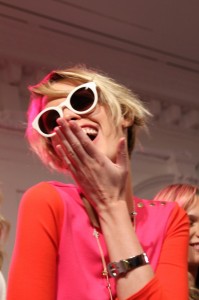 Do you know what it means to be confident? Being self-assured plays a part. If you're looking for ways that will help change the way you live, here are ten action steps you can start doing today.
Confidence and Self-Esteem
Confidence is created and self-esteem is injected. Throughout life, there will always be people who tell you things about yourself. It could be your parents telling you that you are intelligent and capable of doing whatever you set your mind to.
These type of words of encouragement work to build your self-esteem, which is how you think others see you. The ability to gain the respect of others is a huge factor in self-esteem.
Confidence, on the other hand, has more to do with how you feel about yourself. If you believe in you, then you can venture to make changes in your life. Even if you don't succeed the first time, you are at least closer to your goal than you were before you started. Both self-esteem and confidence work together to help you create and live the life you've always wanted.
Ten Confidence Boosters
Here are ten things you can do to get on the right track.
Makeover your wardrobe – When you look good, you feel better about yourself. Let just say that you have a client presentation. If you are dressed comfortably chic and sharp, you are likely to have a bit more pep in your step as you greet and shake hands with your client.
Make a salon visit – Women know that when their hair looks good they feel good. Give your look a boost by reinventing your personal brand image. Get your hair styled differently. Get a manicure and pedicure and explore with colors you don't normally use. You are not doing this for anyone else, just for you.
Use visualization – Visualizing techniques can help you see yourself accomplishing major tasks that can change your life. Using the client presentation scenario, see yourself walking in, sitting down, and making your presentation successfully.
List out your attributes – This list should include you likes, dislikes, talents, and weaknesses. You may realize you have not been playing to your strengths. Doing something that you like and succeeding at it will certainly help you attempt new goals.
Always plan ahead – Simply knowing you have covered all the bases will go a long way in boosting your confidence. If you have a presentation coming up, practice a little each day leading up to the big day. With time well spent, you will feel more confident going in.
Know who you are – Too many people have a "crisis of the soul." Knowing what your belief system and your moral compass is will help guide you to set reasonable goals for yourself. If you stand for nothing, it's easier to fall for anything.
Set short-term goals – You may have a goal to walk into a bank and ask for a loan without passing out. Once you concur that, the next step in your plan will be much easier to manage.
Use positive affirmations – It is not enough to simply ignore negative comments. They must be replaced with something. It's been said that for every negative thought that passes through your head you will have to follow up with at least thirteen positive ones. Make sure you keep positive affirmations close by and remember to speak them throughout your day.
Talk to others – Ask family and friends what positive traits they see in you. Accept and take their words to heart.
Laugh – Laughter releases endorphins to boost your mood. So laugh as often as you can, even if it is at YOU.
Are you lacking the confidence needed to reshape your life? Hopefully these ten action steps will help take you to the next level.
If you are a female entrepreneur, coach, author or consultant and would like assistance in building confidence in your brand foundation in order to display your authentic personality, attract your ideal clients and position yourself for success, please email us with "Brand Confidence" in the subject line.
For more information or to schedule a Jump-Start Brand Strategy Session please contact us with "Brand Discovery" in the subject line.