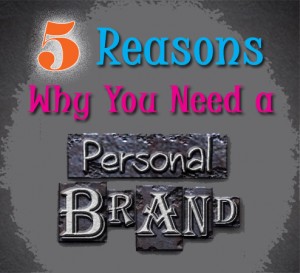 A well blended personal brand is like a personality in that they both contain
a unique blend of interesting yet beautiful components. All parts working together
bring harmony to the life of a personal brand. ~ Tomesia Ingram
Regardless of what blog or social media profile sites you visit in the area of marketing and business, personal branding is going to show up! That means it must be pretty important then right? Well, it is. Don't get tired, sick or bored with seeing or hearing about it because it will absolutely make the difference in your success, both personal and business.
Personal Branding is not about you being better than your competition but, the art of sharpening your skills, narrowing your focus, and getting a clear vision of what you are passionate about. Once you have done this, you are then able to get your prospects to choose YOU as the ONLY answer to their problem.
Here are five reasons why you need to create a strong personal brand:
One of the greatest benefits you can have with a strong brand is that it creates a sense of authenticity, uniqueness and "individuality" in the marketplace so that your ideal clients are able to easily differentiate your company from your competitors.
A major goal of personal branding is to be known for who you are as a person and what you as a person stand for. Your personal brand is a reflection of your opinions, values, and beliefs that are visibly expressed by what you say and do, and how you do it.
The personal branding process positions you to take control of your own identity and in turn influence the perception others have about you and the products or services you offer.
A strong personal brand will position you to effortlessly attract ideal clients and opportunities. It will also position you in the mind of your target market as THE provider of choice and allow you demand higher fees, work less and make more money!
Establish yourself as an expert and become a celebrity in your target market. Gain name recognition in your area of expertise where it counts the most – in the mind of your customer. Consistently create ways to make lasting impressions and you will be greatly-rewarded for your individuality.
Trust, respect, favor, and appreciation will follow when your personal brand is embedded repeatedly into the conscious mind of your target market. You will be perceived as an expert the more you are visible to your target audience. Your personal brand will launch you to the top in your target market.